A Connection to Tampa 
As a local Tampa law firm our people have been a part of the Tampa community for years. We love supporting the Tampa Bay area and are committed to giving back to our community with events each year to benefit local charities.
Children's Home Network
Each year the firm hosts a benefit, Cocktails for a Cause to benefit the Children's Home Network.  In addition,  Kalei Blair in our office is on the Board of the Children's Home.  Firm members volunteer their time to help at the home by decorating the for the holidays and donating gifts for the kids.  The firm is proud to support this great service organization.
Cycling For Autism
Wetherington Hamilton P.A. participated in this great fundraising event with the goal of raising funds and awareness to the Autism Community in Tampa Bay. We not only sponsored the event in conjunction with The Tampa Midtown Rotary, but we also participated in the cycling. All proceeds went to autistic programs at the Center of Autism and Related Disabilities at USF, and also to programs at Sydney's Academy, a school for autistic children in south Tampa. As a firm we strongly believe in contributing to creating awareness to this community in Tampa as a community we not only serve in our practice but also have a great passion for. Attorney Sarah Schelling Peet practices Estate Planning with a focus in Special Needs Trusts and brings over eight years of experience in her practice to our firm.
Meals on Wheels
Wetherington Hamilton staff members take turns adopting a route for Meals On Wheels. Meals on Wheels is an excellent organization where they deliver hot meals to persons who are home-bound in various communities. We stand behind this fantastic organization to help deliver meals to those who are obligated to stay home by providing at least one hot meal for them every day and two hot meals for them over the weekend. The volunteer work involves picking up the coolers of meals, driving and delivering them, and returning the coolers to the pickup site. Such a simple but effective way to help our Tampa Bay Community. For more information on how you can become involved in this cause visit http://www.mowtampa.org/.
Habitat for Humanity of Pinellas County and West Pasco Counties
Since 1985, Habitat for Humanity of Pinellas and West Pasco Counties has served over 850 families and individuals through its new home buyer and exterior repair programs using locally raised funds. Volunteers and the future homeowners construct the homes, which are sold at no profit and financed with a zero-interest loan. Habitat homeowner candidates earn 30 to 80 percent of area median income. Candidates must demonstrate need for adequate shelter; ability to pay back a zero-interest loan and willingness to partner with Habitat to invest 350 to 450 "sweat equity" hours. Mortgage monies are used to build even more homes, making each donation to Habitat a perpetual legacy to the community. Habitat believes that homeownership contributes to family stability, leading, in turn, to community stability. Additionally, the affiliate raises funds through their two ReStores, home improvement outlets where donated household and building items are sold to the public. For more information about Habitat for Humanity of Pinellas and West Pasco Counties, call (727) 536-4755 or visit www.habitatpwp.org.
Community Associations Institute
CAI is an international membership organization supporting smooth operations of community associations around the world, including the U.S., Canada, the Middle East and South Africa, with relationships with housing leaders in Australia and the United Kingdom.  CAI offers information, education and resources to homeowner volunteers and Community Association Managers.  It is also involved in legislative initiatives locally and federally.  The Firm is actively involved with the Suncoast Chapter of CAI, and Ms. de Haan is a frequent program and class presenter.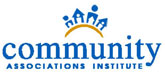 Tampa Midtown Rotary Club & Paul Harris Fellow, Rotary International
Rotary is an organization of business and professional leaders united worldwide who provide humanitarian service, encourage high ethical standards in all vocations, and help build goodwill and peace throughout the world.
We also donate yearly to the Cycling for Autism, held each year by the Tampa Midtown Rotary, to support families whose children struggle with Autism.
For more information on Tampa Interbay Rotary Club, you can access their website at www.tampamidtownrotary.org/. Or for more information on how you can support Cycling for Autism you can visit their website at www.cyclingforautism.com.