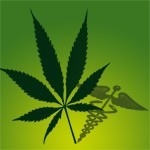 How might the proposed medical marijuana law affect your Florida community or condo? Will smoking pot for medicinal purposes become a legal right? Could someone smoke in their condo or home regardless of the nuisance this might impose? Last week we examined the proposed Florida constitutional amendment regarding medical marijuana. This week we examine the effect of this Amendment on Florida Communities.
Debate has surrounded medical marijuana for decades. If the Constitutional Amendment passes regarding the use of legal medical marijuana, the discussion will then focus on the rights of those affected by it. Maybe these questions need to be asked now. Questions such as "How will this Amendment affect your neighborhood?"; "What happens when you see your "young adult" neighbor smoking a joint next door on his back porch? Do you just assume he has a license for medical marijuana? Do you have a right to ask him?"; "How will medical marijuana affect our children?" All of these questions and more will become key issues in the
following years should the Medical Marijuana Amendment pass.
As with smoking tobacco, community associations will face the task of ensuring the rules and regulations of the community deal with the potential nuisance that could result from smoking pot.
These regulations could be similar to tobacco smoking laws in effect for indoor public areas. The Florida Legislature, if the Amendment is passed, will likely put a ban on smoking marijuana that is similar to tobacco. This ban, as with tobacco, would automatically allow the Association to prohibit smoking marijuana in public areas. It is also likely that the state legislature would pass laws only allow smoking of marijuana in a private home or specific medical facility created for the purpose of smoking marijuana. Such laws would mean the only effect on the Community would the smell of the smoke.
As a result, keep an eye out on our blog for further information should the Amendment pass in November as to how and when the State of Florida implements the law. Each Association will need to review their policies regarding smoking should the Marijuana Amendment pass to ensure compliance with the state regulations that will follow.
Should you have any questions regarding this issue, feel free to call Ted Hamilton at our office to discuss further how this potential amendment will affect your community.
By Theodore J. Hamilton