The 7 biggest Estate Planning Mistakes
Posted on November 22, 2019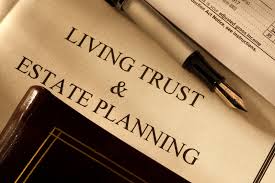 Topics: Wills, Trusts, Probate, Business Succession – by Karen Nolan, Esq.
If you're like most people, you have the best intentions with regard to how you want your estate distributed when you die or your affairs handled should you become incapacitated. Unfortunately, without proper planning, your best intentions may not be enough.  Here are seven of the most common estate planning mistakes people make:
Failing to Plan 
The biggest mistake is failing to create a plan in the first place.  Without an estate plan, your assets will be distributed according to Florida's intestacy statutes.  If it is your first marriage, your spouse will be entitled to your entire estate.  However, if you have remarried, your spouse will only be entitled to a portion of your estate and the rest divided among your children. If you are single, your estate may go to your children, parents, or siblings.  If you have absolutely no living relatives, then your estate will go to the state.  This is probably not what you want to happen to your assets.  In addition, without an estate plan, you have no way to name the guardian of your children or who will act for you if you become incapacitated.
Doing It Yourself
It is tempting to try to save money by using a do-it-yourself online will service or just writing up something yourself.   These poorly drafted documents may only cost you or your heirs additional money in the end.  It is impossible to know, without a legal education and experience, the right legal solution is to any particular situation and the available planning opportunities.  If there is anything about a family situation that's not common place, using a DIY estate planning program means taking a large risk that can affect one's family for generations to come.  Only an attorney can determine whether a particular situation qualifies as commonplace.  The problems created by not getting competent legal advice probably won't be borne by the person creating the will, but they may well be shouldered by the person's children and grandchildren.
Not Planning for Disability or Incapacity
A properly drafted estate plan not only specifies what will happen to your assets when you die; it also plans for what happens if you become incapacitated.  It is important to have a durable power of attorney and a designation of health care surrogate, that appoints someone you trust to act on your behalf if you can't act for yourself.
Failing to Fund a Trust
Once you draft an estate plan, you aren't done.  If your estate plan includes a trust, you must fund the trust—by retitling assets in the name of the trust—or the trust will be useless.
Not checking your beneficiary designations
You should periodically review your retirement plan beneficiary designations to make sure they aren't outdated.  Retirement accounts do not follow your will or trust—they are distributed according to the forms you fill out with the company.
Not reviewing your plan
Once you have an estate plan in place, it is important to keep it up to date.  Circumstances change over time and your estate plan needs to keep up with these changes.  Major changes that may affect your plan include getting married or divorced, having children, or experiencing an increase or decrease in assets.  Even if you don't have many major changes, you should review your plan periodically to make sure it still expresses your wishes.
Failing to Consider the Impact on a Business
Failure to plan for the continuation of the business increases the probability for confusion, disagreement, and financial problems.  This is true regardless of the form of the business.  In the absence of a careful plan, the business could is considered part of the probate estate.  The probate process can delay business decisions and bring about disagreements among the other owners and the beneficiaries of the deceased owner.  A proper business continuation plan should be in place to avoid dissolution, ensure business continuation, and accommodate the long-term needs of the business and the interests of the future owners.
Karen Nolan, Esq. is the firm's Estate Planning and Probate Attorney.  Call our office if you wish to speak with her directly.  813-225-1918.