Perfecting a Judgment Lien
Posted on January 29, 2016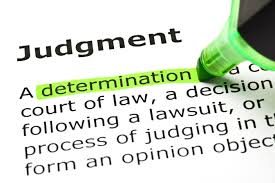 A judgment obtained by a Florida court becomes a lien on the judgment debtor's real property when it is properly recorded. The creditor's primary interests in perfecting the judgment as a lien on a debtor's property are two-fold: (1) first and foremost, strict technical compliance with applicable rules and statutes; (2) to move as quickly as possible to perfect the lien after obtaining a judgment. Failure to adhere to technical requirements may result in loss of priority as against later judgment creditors or transfers of property by the debtor, unaffected by a creditor's judgment lien. Prompt action to perfect the judgement lien is necessary to establish priority against other creditors, and to obtain execution before the debtor has sufficient opportunity to transfer or assign his/her assets.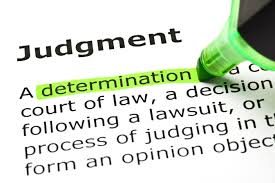 Immediately upon obtaining a final judgment, the creditor must obtain certified copies of the judgment and record a certified copy in any and all counties where the judgment debtor owns real property. Recordation of a certified copy creates a lien on the judgment debtor's real property in that county. Creditors need to be cautious and make sure a certified copy (obtained from the clerk where the judgment has been entered) has been recorded. Many courts will record a copy of the judgment after entry, but this does not create a judgement lien. A certified copy must be recorded to be in compliance with Florida law.
It also must be noted that there is no lien if the address of the judgment creditor is not included. A judgment does not become a lien on real property unless the address of the person who has a lien as a result of such judgment is contained in the judgment or an affidavit with such address is simultaneously recorded with the judgment, order, or decree.